At the hospital, Epiphany advised Patrick to improve his communication skills with Robin. Patrick looked up to see Robin standing nearby, working. When Patrick approached Robin, she explained that she wanted to help Patrick uncover the truth about Brianna Hughes's death. Patrick appreciated Robin's support.
They decided to go to the hospital's employee showers to put Mayor Floyd's story to the test. Several nurses and Matt witnessed Patrick and Robin's antics. Matt was touched when he realized that Patrick and Robin were trying to help him. However, Matt didn't want them involved; he took full responsibility for Brianna's death.
Patrick revealed that he had been named in the wrongful death lawsuit. Matt was distraught because his brother had been dragged into his mess. Patrick didn't blame Matt for the family's decision to add Patrick to their complaint. Robin and Patrick confided that they suspected that Brianna had died of the initial head injury, not medical malpractice.
Maxie paid Spinelli a visit at his office. Maxie had time off from work and wanted to connect as a couple with Spinelli. Brianna Hughes's death distracted Spinelli too much, though. Spinelli was certain that the mayor was hiding something. Maxie was surprised when Spinelli suggested that she help him investigate the case.
A short time later, Spinelli and Maxie were standing in front of the mayor's office. Spinelli attempted to pick the lock, without success, so Maxie took over. Within seconds Maxie had gained entry into the mayor's office. Maxie had learned the skill from Robin, who in turn had learned it from Robert Scorpio.
Moments after Spinelli and Maxie stepped into the office, they heard the distinctive voices of Mac and Mayor Floyd as they approached the office. Spinelli and Maxie managed to hide in the nick of time. Seconds after they were out of view, Mac and the mayor entered the office.
Mac was furious because the mayor wanted to launch a special investigation. Mac couldn't spare the manpower, due to recent layoffs. Mac didn't think the mayor's request was justified. As they argued, Mac noticed Maxie and Spinelli huddled in a corner. Mac quickly lured the mayor out of the office by insisting that the mayor sign off on the request for the reassignment of Mac's detectives.
At the nurse's station, Epiphany teased Robin about showering with Patrick at work. Mac's arrival cut the joking short. Mac told Robin that Maxie and Spinelli had broken into the mayor's office. Mac was certain that Spinelli had put Maxie up to the stunt. Robin suspected that Maxie might have been at least partly to blame for the break-in. However, Robin agreed to talk to Maxie, so that Mac would calm down.
Maxie and Spinelli returned to Spinelli's office. Maxie was disappointed that they hadn't discovered anything useful while they had been in the mayor's office. Spinelli disagreed; he was convinced, based on the mayor's conversation with Mac, that the mayor was actively engaging in a cover-up. When Robin walked in moments later, Maxie and Spinelli updated Robin on their investigation. Robin found it interesting that the mayor's wife had known about her husband's affair.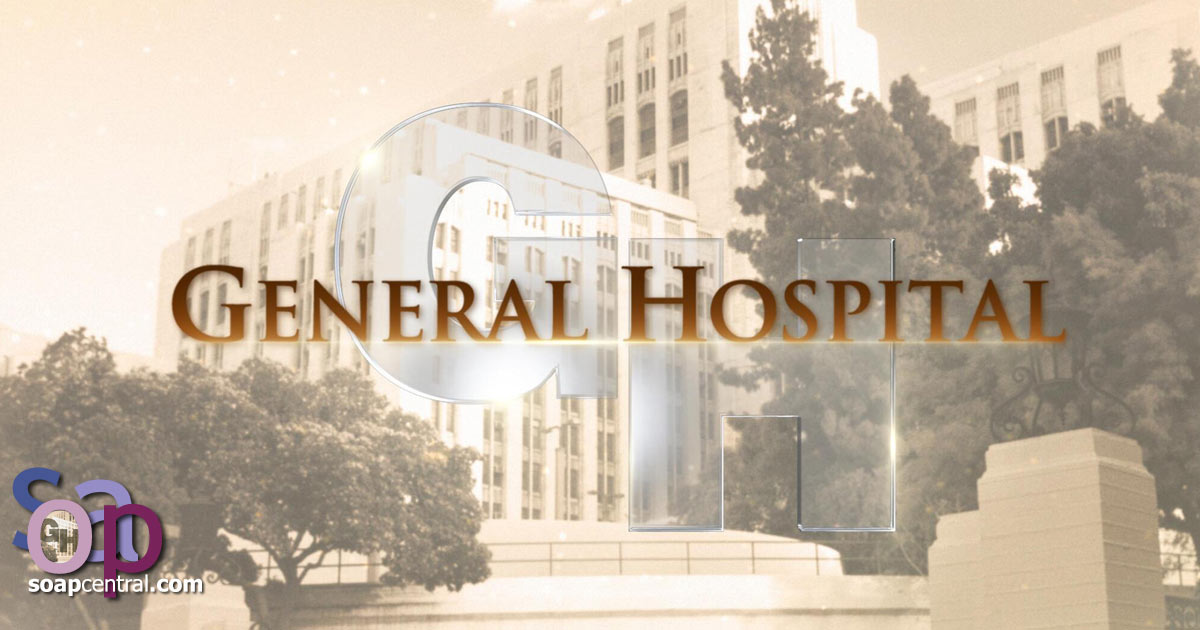 Patrick entered his office to find a woman waiting for him. She urged Patrick to settle the lawsuit with the Hughes family. The woman was upset because she believed that the mayor's mistress intended to cause trouble from the grave. Patrick asked the woman to identify herself. She seemed surprised that Patrick had not recognized her. The woman was Andrea Floyd, the mayor's wife.
At Alexis' request, Max met Alexis at her office. Alexis wanted Max to persuade Diane to drop the malpractice lawsuit on behalf of the Hughes family. Max made it clear to Alexis that he did not get involved in Diane's work. Alexis admitted that she was concerned that the lawsuit might hurt Diane's career.
A knock at the door heralded Diane's arrival. Diane was surprised to find Max and Alexis in the office together. Diane admitted that, under different circumstances, she might have suspected that Max and Alexis were having an affair. Max immediately clarified that he had never been attracted to Alexis. He insisted that he had met Alexis because they were worried about Diane's workload.
Diane reminded Max and Alexis that Sonny and Jason had been "shockingly law abiding" of late. If anything, Diane's workload was too light. The only case that Diane was busy with was the Hughes case. As soon as the words left her mouth, Diane realized that her malpractice case was the reason for the visit between Max and Alexis.
Diane was furious. When Max tried to diffuse the situation, Diane became even angrier. She snapped at Max not to presume to give her advice about her career. Max fired back that he was apparently nothing more than "empty-headed fluff." He decided to take his "trophy ass" home to warm up some macaroni and cheese for Diane. After Max stormed out of the door, Alexis suggested that Diane follow Max. Diane refused to let Alexis off of the hook that easily.
Diane blasted Alexis for trying to use Max. Diane asked if Alexis was in cahoots with the mayor; she was worried that the mayor had something on Alexis. Alexis continued to plead with Diane to drop the case. Diane realized that Alexis wasn't ready to confide to her. Diane promised to be available when Alexis wanted to talk.
Nikolas dreamed that Rebecca had confessed her love for him. In the dream, Emily, wearing the dress that she had died in, stood before her crypt pleading with Nikolas, "No, no, please don't do it!" When Nikolas was jolted awake, he discovered Elizabeth sitting on the end of the sofa. Nikolas told Elizabeth that he was happy to see her, but he was curious about why she was there. Elizabeth admitted that she had been worried about Nikolas.
Elizabeth handed Nikolas a glass of water. After he took several sips, he told Elizabeth about his dream. Elizabeth suggested that Nikolas was using Rebecca to help him through the grieving process. She advised Nikolas to grieve for Emily and then let her go.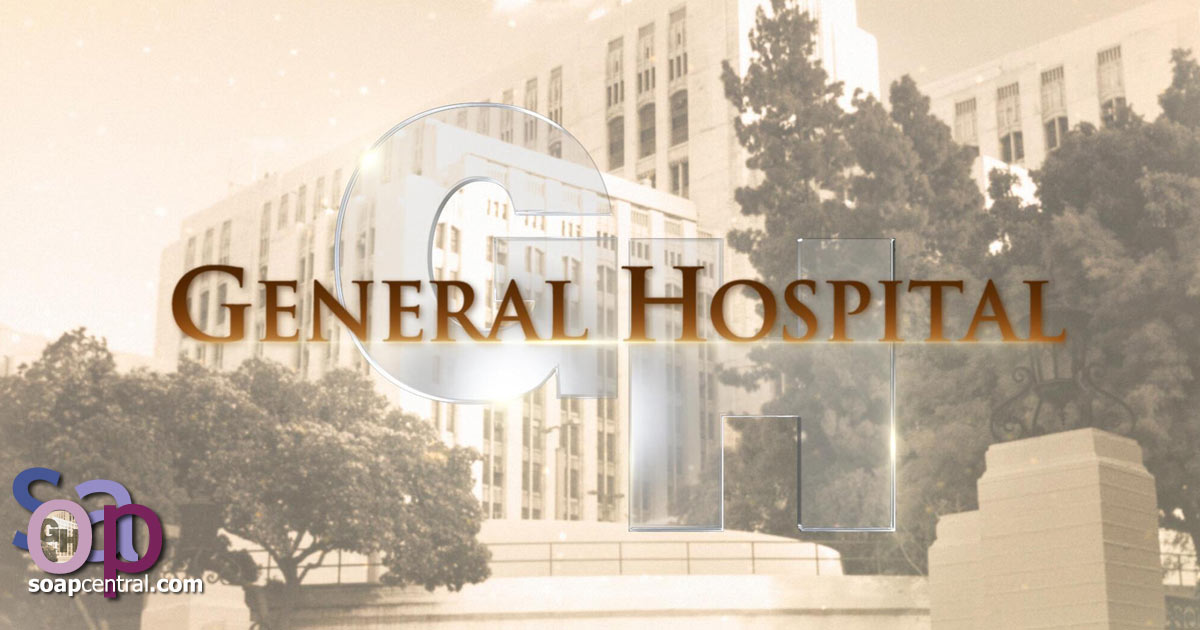 Rebecca went to the
Haunted Star
to talk to Ethan. When Ethan assured her that they were alone, Rebecca slapped him. She was livid because Ethan had jeopardized her relationship with Nikolas. Ethan insisted that he had merely shined a spotlight on Nikolas' thoughts. Ethan's intention had been to force Nikolas to defend his relationship with Rebecca.
Rebecca informed Ethan that the plan had backfired. Instead of drawing Nikolas and Rebecca together, it had pulled them apart. Ethan reminded Rebecca that the Quartermaines, not Nikolas, were their target. Just then Tracy entered the casino. Tracy was intrigued to find Emily's "long-lost sister" plotting with Luke's "long-lost son." Ethan claimed that they had been discussing an upcoming card game, but Tracy didn't believe him. Rebecca quickly made an excuse and left.
Before Tracy could question Ethan about Rebecca, Ethan changed the subject. When Ethan revealed that Luke was missing, Tracy smiled indulgently. Minutes later, Lucky and Lulu arrived. Ethan explained that he had called them because Luke had disappeared. Lucky and Lulu had a reaction similar to Tracy's. The siblings explained to Ethan that it was part of Luke's pattern to leave town every few months without a word to anyone.
Ethan was concerned because Luke hadn't given any indication that he had plans to leave. Tracy wasn't interested in discussing Luke's possible whereabouts; she decided to take the opportunity to fire Ethan. Lulu reminded Tracy that there were other partners in the casino. Lulu was confident that they would overrule Tracy's decision to terminate Ethan's employment.
Elizabeth walked into the
Haunted Star
moments later. Elizabeth wanted to speak to Lucky because she was concerned about Nikolas and Rebecca. Tracy revealed that she had found Ethan and Rebecca with their heads together when she had arrived earlier. Tracy suggested that the real reason Ethan remained in Port Charles was because he had something cooking with Rebecca.
Nikolas went to the hospital to talk to Rebecca. Epiphany stopped Nikolas before he could approach Rebecca. Epiphany warned Nikolas to stop using the hospital as his "personal hunting grounds" or she would file a complaint with the board.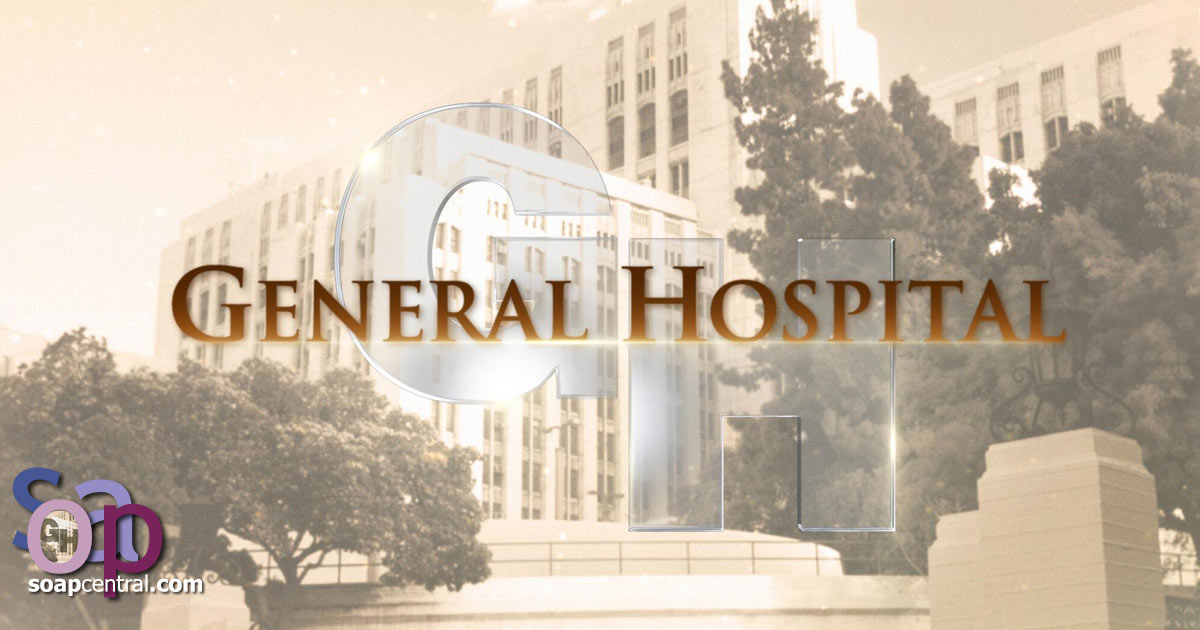 Rebecca overheard the exchange between Nikolas and Epiphany. When he joined her, Rebecca jokingly asked if he had been duly chastised. Nikolas chucked, then apologized to Rebecca for how he had behaved the previous night. Rebecca asked Nikolas if his feelings toward her had changed because she was Emily's sister.
Nikolas confessed that he needed time to decide how he felt about everything. He knew that Rebecca hated being compared to Emily, but it was unavoidable. Rebecca admitted that it no longer bothered her. Nikolas apologized again; he claimed that he needed more time to figure things out. As Nikolas walked away, Rebecca appeared annoyed.
Later, Rebecca found Nikolas by Emily's crypt. Nikolas seemed rattled because it was eerily reminiscent of his dream. Rebecca told him that she cared for him and wanted to make their relationship work. Nikolas confessed that he couldn't ignore his feelings for Rebecca.